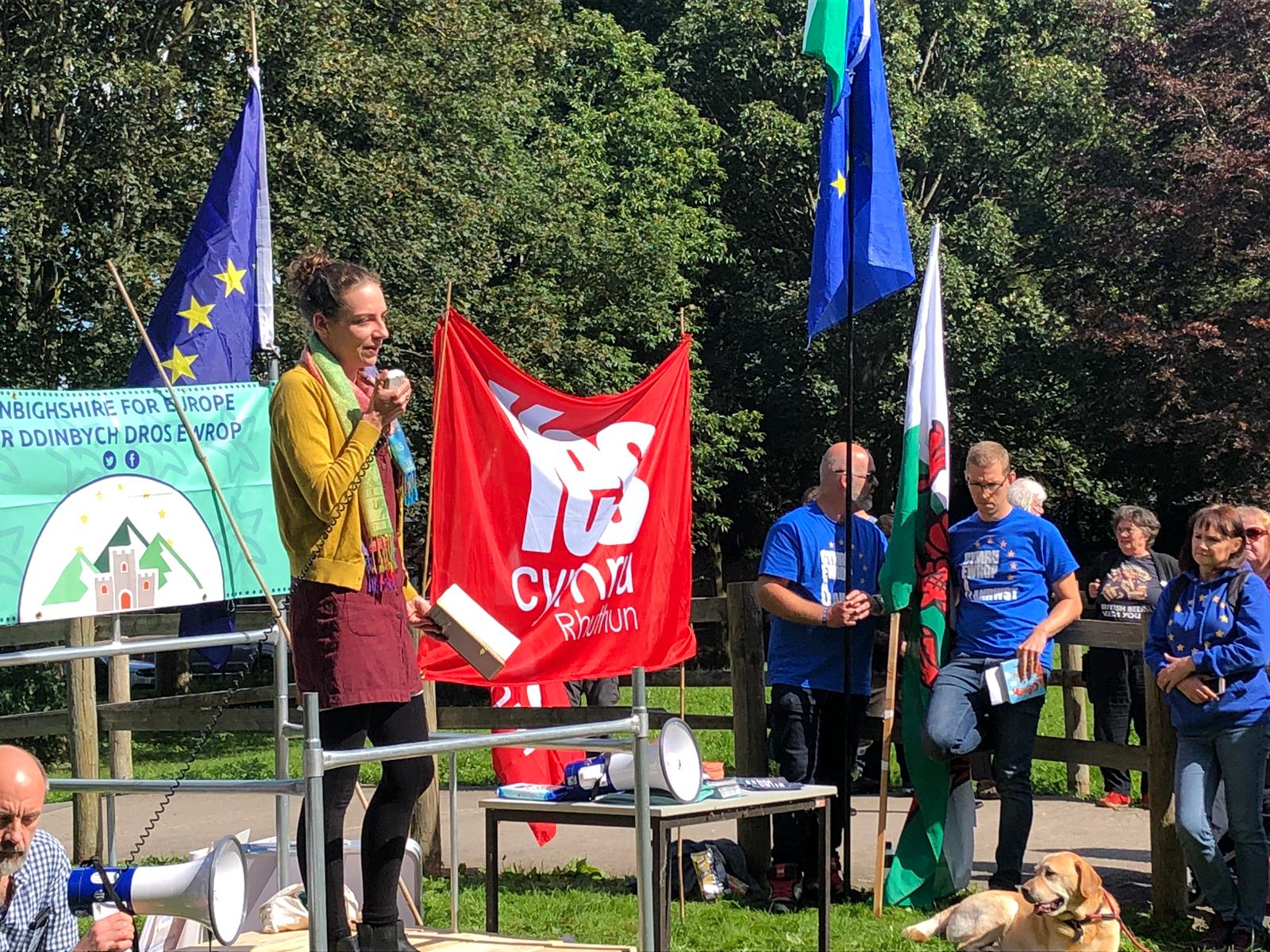 Ths Sunday Harriet spoke at the DenbighshireForEurope rally in Ruthin, along with other party representaves from the Lib Dems, Plaid and Labour.  She spoke about how Citizens Assembleys can bring a local voice to Westminster so that views from all parts the local community can be heard and belives these are the way forward to ensure a local view is given high up the political chain.
She went on to say, that in 200 years towns in Denbighshire would disappear due to rising sea levels and how we had to act now. The EU is our closest neighbour, do we really want to cut our ties when our children to come after us may need it most?
Finally she expressed frustration at the lack of democracy shown by Boris by removing the voice of our MP's at this crucial time. And went on to thank the collobaration of the political parties involved in the For Europe events and working together when we are unified in an area.